RPR Editor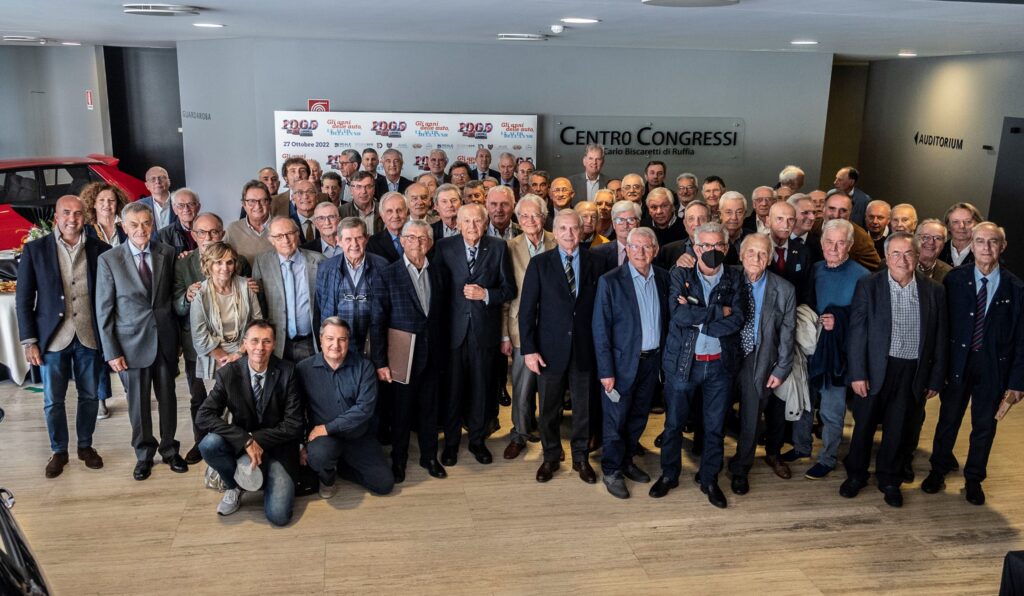 On 27 October 2022, over 80 engineers, designers and technicians who contributed to the history of the automobile in Turin between 1965 and 2000, gathered at the Mauto Museum in Turin and took part in a meeting promoted by Renzo Porro, former director of Fiat Vehicle Engineering and leading figure in the Turin automotive industry. The event was organized by StudioRPR.
During the event, Porro proudly underlined the dominance of "made in Turin" cars which obtained the prestigious "Car of the Year" award in Europe 9 times between 1964 and 1998. This achievement was attributed to the technical and economic quality of the models produced by the Fiat Group.
The meeting represented not only a moment of celebration of the past, but also an opportunity to boldly face the future. Porro expressed his belief that the automotive industry in Turin can still achieve important goals in the automotive sector, mentioning several successful initiatives, such as the Blucar, an electric car for car sharing widespread internationally.
The event was enriched by the presence of three Cars of the Year, on display to the public: the Fiat 128, the Lancia Delta and the Alfa Romeo 156. Important personalities from the Turin automotive sector took part in the meeting, including Silvio Angori from Pininfarina, Laura Milani, former director of the IAAD, and Alfredo and Maria Paola Stola.
The meeting, supported by numerous sponsors and participants, highlighted the importance of not settling for limited goals, but of exploiting engineering skills to develop innovative solutions in the field of mobility and fuel the passion for the automobile that characterizes the Turin industry.
The loanese artist Donato Donno donated a sculpture depicting a Fiat 124 Spider, prize in the lottery of automotive memorabilia organized for the occasion.
The meeting represented a significant moment to reflect on the past and look with determination towards a promising future for the Turin automotive industry.