RPR Editor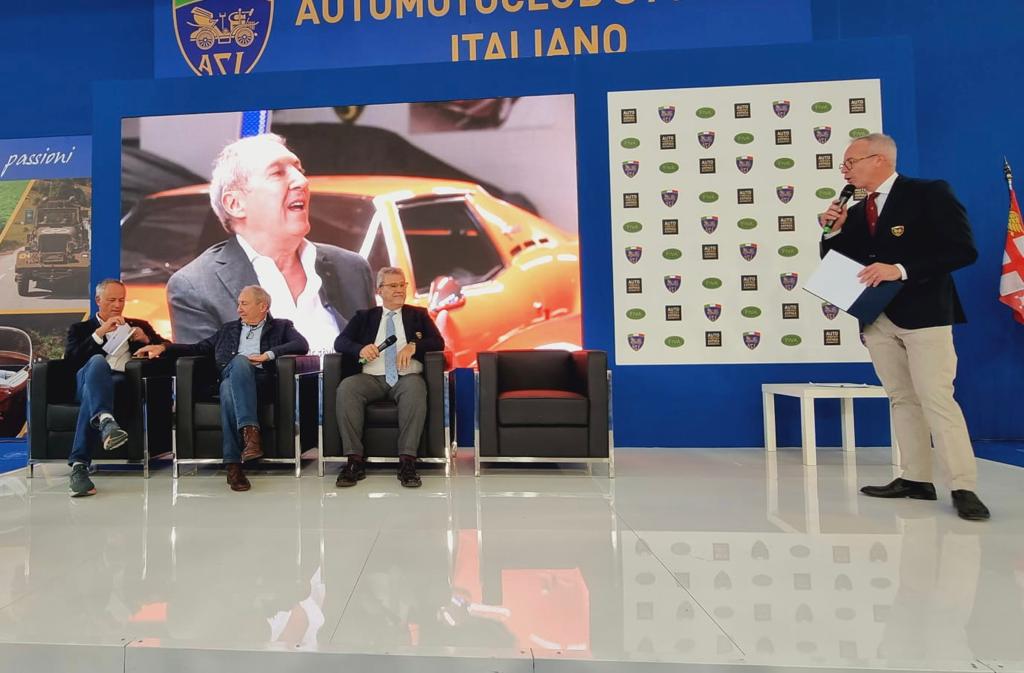 An important milestone today in spreading knowledge about the LMX automotive brand, with Renato Montalbano author of the book 'LMX Sirex. Sportiva d'autore' and Stefano Chiminelli in the role of editor on behalf of ASI Service.
The presentation took place in the ASI Village on the opening day of Auto e Moto d'Epoca, for the first time at the Bologna fair.
Thanks to ASI President Alberto Scuro for having included this event in the already rich program ASI. https://lnkd.in/d97mJwjR
The collaboration with the collector Montalbano began in 2019 and took shape at MAUTO on 13 September 2022 with the opening of the exhibition "Sportiva d'autore. LMX an Italian dream of the sixties".
On 24 September 2023, Montalbano took an LMX to a Concours d'Elegance for the first time, and won the prize in the 'Rock' category with a stunning yellow 1968 example.
We are very happy to collaborate with a great Italian collector, helping to spread the knowledge and memory of a very rare and inexplicably forgotten car, but characterised by innovative technological solutions, a master of style and an unquestionable reference in the world for balance and elegance.